Google Street View Virtual Tours
Increase your sales by having a 360 virtual tour right from within a Google Search result. Google virtual tours are a powerful addition to your Google Maps local listing.
Here's how we can enhance your "Google My Business" local listing with an affordable Google Street View Virtual Tour
A recent study has revealed that before making a purchase, 81 percent of individuals perform research online. Google virtual tours are guaranteed to help your local listing stand out. There's no denying that there's a lot of competition when it comes to being on top of the Google search results. A Google listing with a virtual tour appears complete and outranks competing results.
What is a Google Local Listing? The following image shows an example Google search result. On the right is the Google My Business local listing. It shows important business information including address and opening hours, a link to their website, customer reviews, driving directions and photos.
If you don't have a Google Local Listing already then you should get one now (they're totally free) as other similar businesses in your area will be showing here instead of you and you'll be missing out on potential customers.
Once you have your listing it's best practise to load it with as much information as possible, and to make sure it appears in the results enhance it with photos, videos, reviews by previous customers, news updates and a 360 degree virtual tour. This is where we come in.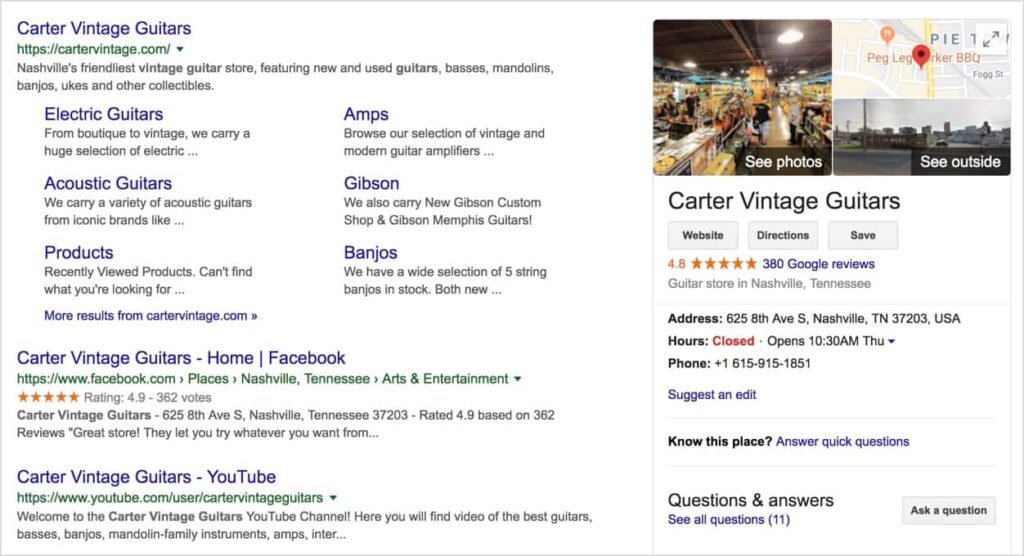 Explore an example Google Maps virtual tour:
Want to enhance your Google listing and attract more customers? Have any questions?