Bar, Pub and Restaurant Virtual Tours
Increase your bookings and visitors and attract more customers from further away using the selling power of Matterport 3D virtual tours
Interactive Virtual Tours are Guaranteed to Attract More Customers
Interactive pub and restaurant virtual tours allow potential customers from all over the country to virtually walk around your venue and see what you have to offer, making you stand out from the rest of the local competition. They can even stand at the bar and see what beers you have on offer or check out the exact table they want to sit at when they arrive. Using advanced "hot spots", you can show them all they need before booking including menus, special offers, videos and even a link to your online booking system.
Explore a Matterport 3D virtual tour of The Railway pub in Bolton :
Click on the hot spots in the example Matterport virtual tour above to see how they work, from showing you a copy of the menu (on the bar) to linking to their reservations system (on the laptop).
So much more than a virtual tour.....
Now that more people are using the internet to inform their purchasing decisions and leisure choices, whether eating / drinking for an evening out, or planning a wedding or special occasion, you need to make sure that all of your online marketing needs are catered for. With a single visit from one of our professional virtual tour photographers, we provide a full package including:
High Resolution HDR Bar / Pub / Restaurant Photography
Every Matterport 3D virtual tour we produce comes with high quality, high resolution HDR wide angle photography as standard with no need for us to re-visit or re-shoot.
Pub / Restaurant Floor Plans
If your company is in the business of offering restaurant and pub leases to prospective landlords you may require floor plans for your website listings. Our floor plans are created from the 3D data captured by the Matterport camera and are accurate to within 99% of reality.
Bar / Restaurant / Pub Promotional Video Tours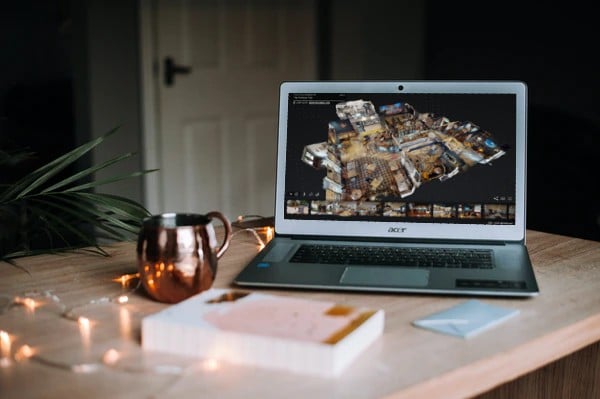 An increasingly popular addition to the 3D Matterport virtual tours are the property video tours.
These MP4 video tours can be uploaded to YouTube, Facebook, Instagram, Twitter, LinkedIn and other social media platforms. They compliment the 3D Matterport virtual tours and can be used to drive traffic to them.
The example video tour here was taken from the example 3D Matterport virtual tour further up the page. Click the play button to watch it now.
Explore this Google Virtual Tour of the Railway Pub
Pub and Restaurant Matterport Virtual Tour Pricing
Pricing for pub / bar / restaurant Matterport 3D virtual tours is roughly based on the size of the venue between £350 and £450 plus VAT which includes the full set of high quality photos.
Additional extras are priced as follows:
Upload to Google Street View: £50+VAT per pub / restaurant
Promotional 3D video tours: £100+VAT per pub / restaurant
Floor plans: £50+VAT per pub / restaurant
Commercial property brochures: from £150+VAT per property
Pub / restaurant websites with booking system are available POA
Want to increase your bookings, attract more customers and gain more likes on social media?
Have any questions?