A lot of you may be thinking: "Why do I as a business owner need a 360 degree Google Street View virtual tour?". Well the answer may be different depending on what kind of business you actually own / run so here we're going to hi-light the reasons for various market sectors so you can find where you are and the answers you need in a series of blog posts of which this is he first in the series.
GOOGLE TRUSTED PHOTOGRAPHER VIRTUAL TOURS FOR BAR / PUB / RESTAURANT OWNERS
For a start: Google is number one for local search. Every bar and restaurant owner needs to be listed on Google Maps local search if they are not already. Most potential customers simply go directly to Google when searching for a place to eat and drink, socialise or have an informal business meeting. In the search results on the left are a list of results on various websites such as Trip Advisor, Yell etc… but there are also the Google Maps local listings as seen here: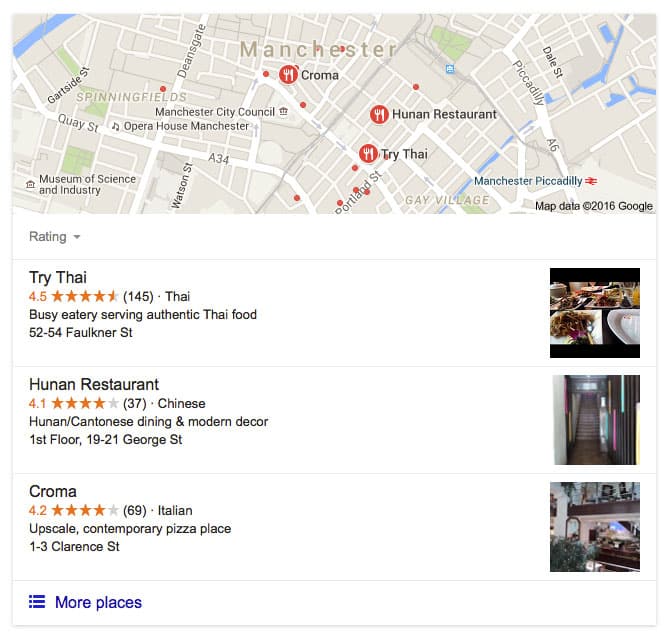 Clicking on more brings up a page like the following: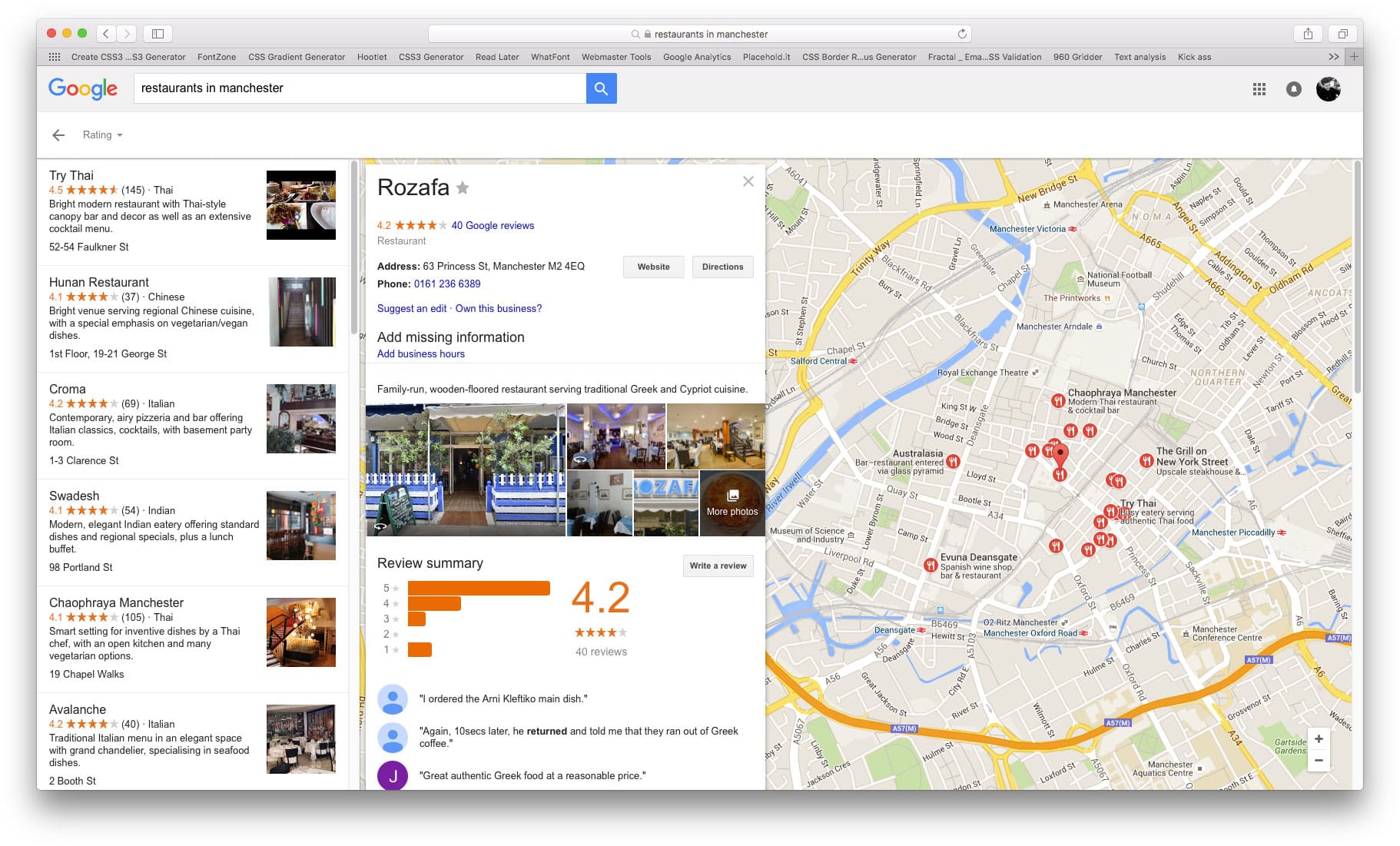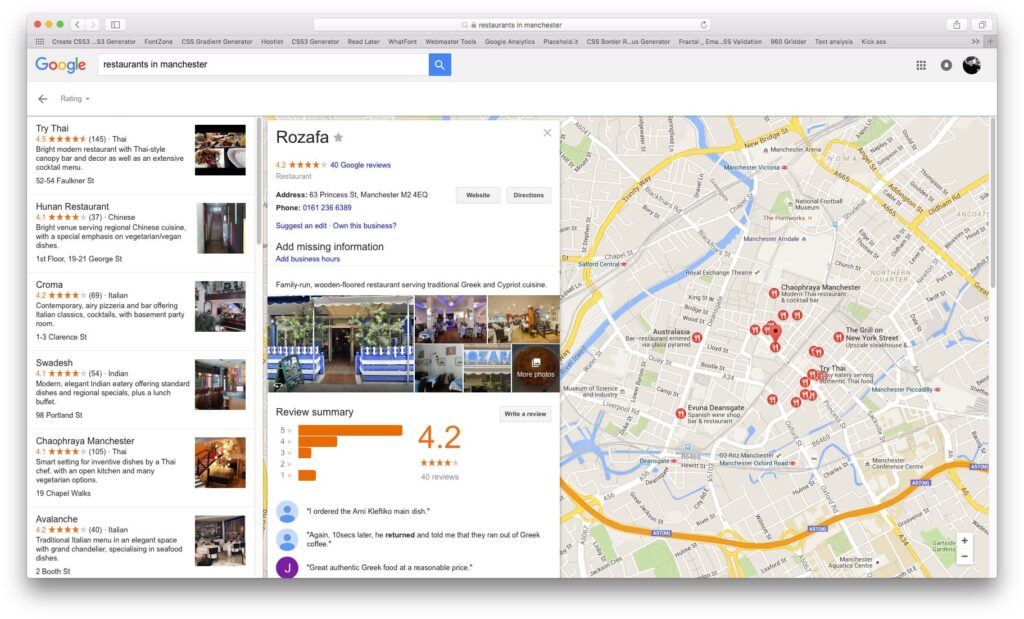 Now it may not seem apparent…. but there is some logic to these results and it all depends on proximity to the area in question (the results here are for "restaurants in Manchester") but then other factors come into play such as the number of good reviews that they have, the number of photos and, you guessed it: whether or not they have a Google Trusted virtual tour available too.
You can tell which ones have them because they have in addition to their map listing, photos and "see outside" a further "see inside" option which allows you to take a virtual tour of the restaurant or bar. If you are searching using a mobile phone equipped with either the Google Maps or Google Street View apps installed then you also have the option to "see inside" using your phone.
Google Maps Virtual Tours Can Help to Increase Interest to Your Business by an Factor of 2
That's right. Potential customers who take a look at a listing which has a Google Street View virtual tour are then twice as likely to be visiting, drinking, eating or holding an informal meeting there. In fact, it's with people in the bracket of between 18-34 years old in particular which are more than 130 percent more likely to book purely based on the presence of a virtual tour.
So it's in your best interest to have a virtual tour of your bar / restaurant or pub taken because it not only allows you to increase the ranking of your Google Local Maps listing increasing the chance of being seen in the first place but then also increases the chance that the customer will pick your establishment over another which does not have a street view virtual tour.
Google virtual tours also help when you want to increase the number of likes and follows on your social media platforms such as Twitter or Facebook and they can also be embedded as a tab on your Facebook page or shared as a tweet which also boosts awareness and you're sure to gain a few likes and follows in the process.
How Can Our Virtual Tour Company Come to the Rescue?
Simple. Contact our virtual tour company and organise a photoshoot. Our Google Trusted Photographer will assess your business objectives and come up with the ideal pricing plan to fit your business.
You only need the minimum of 5 virtual tours on a Google Maps Street View listing to qualify but if you have a larger restaurant or bar and really want to take advantage of the benefits which having a Google virtual tour have to offer (your competing bars or restaurants may have larger tours) then we may suggest upgrading to a larger virtual tour in that instance.