Step into the Future of Virtual Showcasing with Our Advanced 3D Technology
In the heart of Manchester, a revolution in property showcasing is unfolding. Our Matterport tour company in Manchester goes beyond mere space capture; we breathe life into environments, creating immersive and interactive experiences that are remarkably lifelike. Whether you're in real estate, retail, hospitality, or cultural heritage, our services are designed to elevate your online presence and captivate your audience like never before.
Why Our Matterport Services Stand Out in Manchester:
Local Insight and Global Appeal: Being based in Manchester, we have an intimate understanding of what makes this city unique. We tailor our tours to highlight the distinctive features of Manchester properties, appealing to both local and global audiences.
Next-Level Technology: Utilising the latest Matterport cameras, we create 3D virtual tours that are incredibly detailed and realistic. These aren't just pictures or videos; they are fully immersive experiences that make users feel like they are actually walking through your space.
Versatility and Customization: Our Matterport tours are highly versatile, suitable for a wide range of spaces including residential properties, commercial buildings, museums, galleries, and event venues. We customize each tour to suit the specific needs and highlights of your space.
Interactive and Engaging Features: With features like dollhouse views, floor plans, and embedded informational tags, we make each tour not just visually appealing but also interactive and informative. Users can navigate easily, focusing on areas of interest, and learning more about specific features of your space.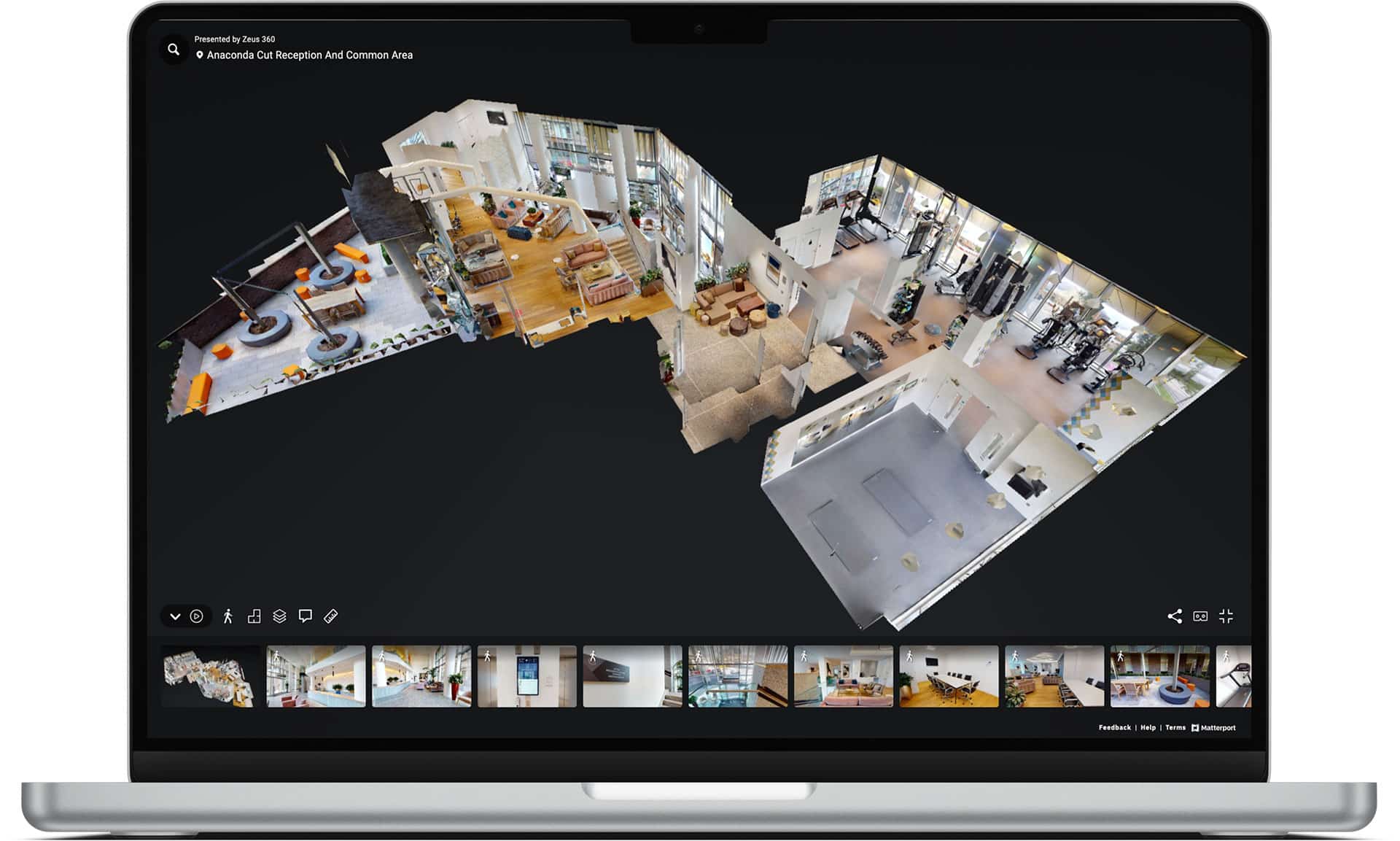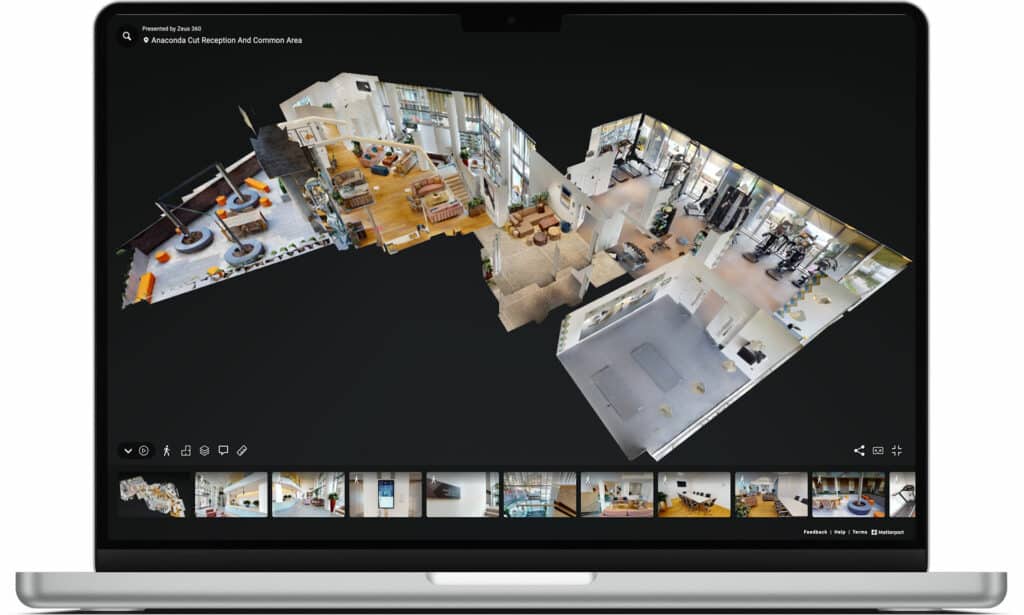 Broad Applications of Our Matterport Tours:
Real Estate Magic: Revolutionise how you sell or rent properties in Manchester. Potential buyers and renters can explore properties in full detail from anywhere in the world, increasing engagement and speeding up the decision-making process.
Retail Spaces Reimagined: Showcase your retail space in a way that entices customers to visit in person. Our tours can highlight the layout, design, and products of your store, creating a virtual window-shopping experience.
Hospitality and Tourism: Hotels, restaurants, and tourist attractions can greatly benefit from our Matterport tours. Offer potential visitors a tantalising preview of what to expect, enhancing your marketing and booking potential.
Cultural Sites Brought Online: Museums, galleries, and historical sites can reach a global audience with our 3D tours. Provide an educational and engaging experience that invites online visitors to explore Manchester's rich cultural heritage.
Event Planning Simplified: For event venues, our Matterport tours are invaluable. Event planners can visualize the space, layout, and amenities, facilitating better planning and decision-making.
Enhancing Your Digital Footprint
Our Matterport tours are more than just a showcasing tool; they are a means to enhance your digital footprint. In today's online-centric world, having a strong online presence is crucial. Our tours improve your website's engagement, encourage social media sharing, and can significantly boost your SEO efforts, making your property or business more visible and accessible online.
Matterport tours offer an advanced level of interactivity by allowing the integration of embedded text, images, and video content. This feature transforms a simple virtual tour into an enriched, multi-layered experience. Users can navigate through a space while accessing additional information, visual aids, and video explanations that are seamlessly integrated into the tour.
This makes Matterport tours not only visually engaging but also informative and interactive, providing a comprehensive understanding of the space and its features. Whether it's detailing the history of a location, showcasing product information, or providing instructional videos, these embedded elements enhance the user's journey, making it a truly immersive experience.
Join the Revolution with our Matterport Tour Company in Manchester:
Don't let your space go unnoticed in the digital realm. Embrace the future of virtual showcasing with our Matterport services. Contact us today to book your Matterport tour and start transforming how the world sees your space. With our expertise and your unique property, the possibilities are limitless. Elevate your online presence and let Manchester and the world see what you have to offer – all through the lens of our advanced Matterport technology.