Helping Invest HMO win more clients through the use of property virtual tours
Working with Invest HMO since 2020 providing them with HMO property virtual tours has been an enlightening journey into the heart of Manchester's property development scene, particularly in Salford, where the majority of their HMO properties are making a mark. As a service provider of Matterport tours and high-quality photos, the experience of translating Invest HMO's renovated properties into immersive virtual experiences has been both challenging and rewarding.
Invest HMO stand out in the bustling Manchester property market by offering investors a gateway to the lucrative HMO sector. With their turnkey solutions, investors enjoy a hands-off approach while reaping the benefits of a market that generates 2-3 times more rental income than traditional buy-to-lets. It's clear why the demand for HMOs is on the rise – professionals pushed out of city centres seek stylish yet affordable living options, and Invest HMO delivers just that in and around Salford.
The advantage of HMOs extends beyond high yields; they offer a safeguard against void periods, which is crucial for maintaining a steady income stream. This robustness is a key selling point we focus on during our property virtual tours, showcasing the fully furnished rooms and communal areas that attract a wide range of tenants.
Invest HMO's strategy is about more than just filling properties; it's about creating homes. Their properties in Salford, like the example here on Kennedy Road, are designed to provide tenants with a sense of community in premium surroundings, without compromising on affordability. This philosophy is perfectly captured in the student accommodation virtual tours we create, which highlight the balance of private and social spaces crucial to student living.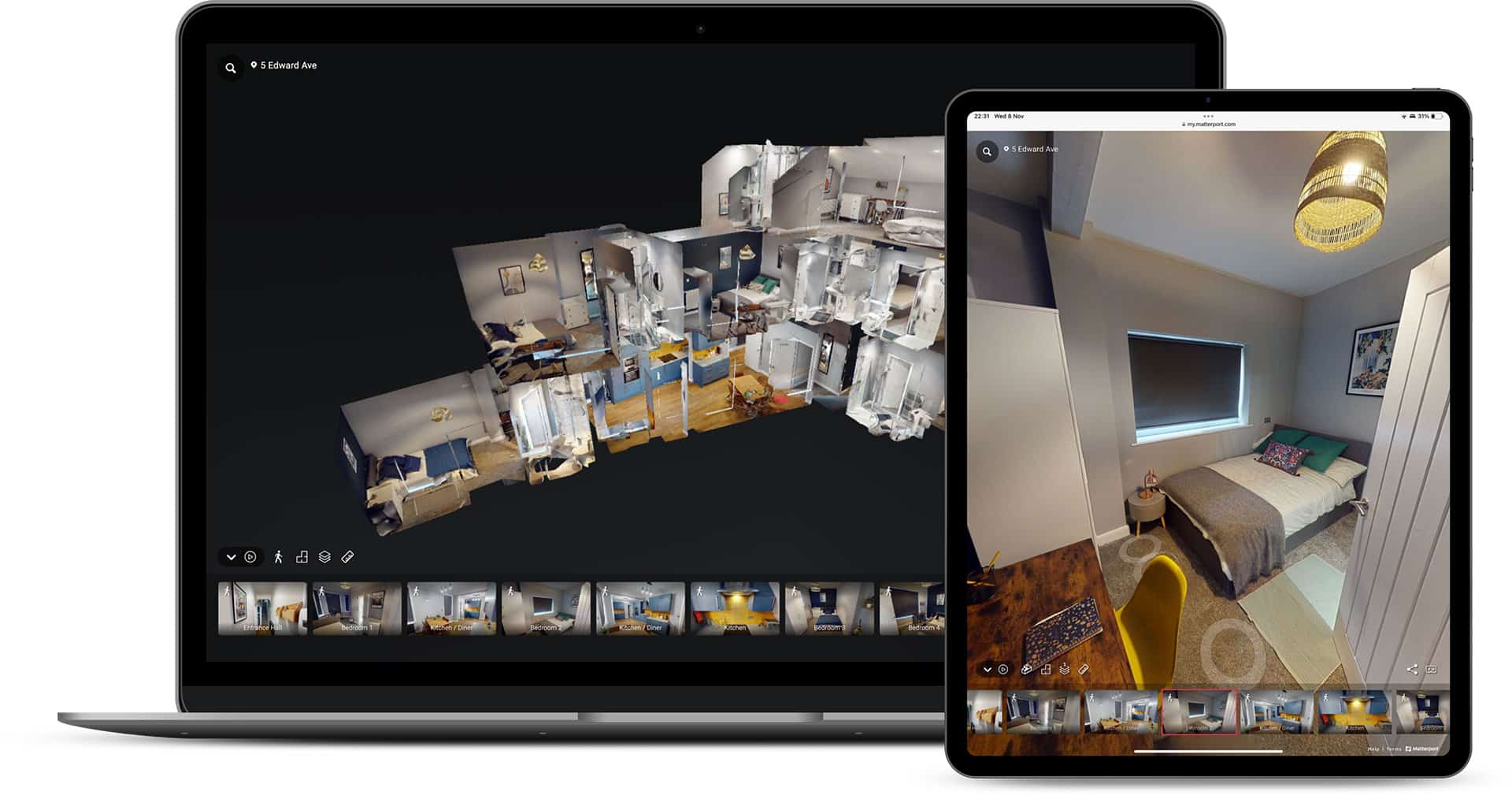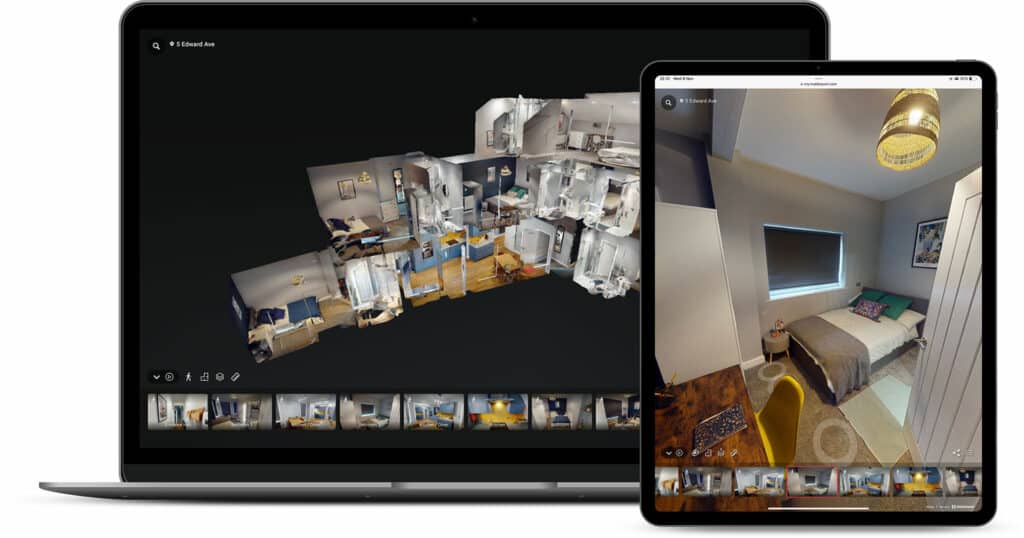 Our collaboration has involved adapting to the unique character of each property. Every Matterport tour or photo set aims to not only illustrate the property's aesthetic but also convey the atmosphere of the area. Salford's vibrancy and Manchester's dynamism are integral parts of the narrative. Whether it's a property that's been converted for student accommodation or designed for young professionals, the essence of the location is always at the forefront.
Invest HMO's properties are diverse, catering to various goals of investors – be it generating passive income, replacing existing income, or being part of a portfolio-building strategy. This diversity is echoed in the property virtual tours we provide, where each tour is tailored to exhibit the property's potential to meet these varied investor objectives.
Our goal aligns with that of Invest HMO: to provide a transparent and immersive viewing experience that underscores the safety, security, and premium nature of these homes. Our property virtual tours serve as an essential tool for investors and tenants alike, offering a detailed view of the property from anywhere in the world. This is not just a visual journey; it's an educational one that informs potential investors and tenants about the unique value proposition offered by Invest HMO.
In conclusion, working with Invest HMO has been an opportunity to refine our craft in service of showcasing exceptional properties in Manchester and Salford. Through property and student accommodation virtual tours, we've helped bring to life the vision of Invest HMO – a vision that champions quality, affordability, and style in one of the UK's most exciting property markets.
If you are a property investment company and want to win more investors by way of showcasing your services and the quality of the refurbished properties then our virtual tour company in Manchester would love to hear from you. So contact us today to find out more on how we can work together.