Matterport Virtual Tours Help to Increase Artist and Event Bookings and Turnouts for Night Clubs
Bars and night clubs have several things on offer which make them unique and appeal to a wide range of people. The aesthetics, the drinks on offer, the layout, the number of rooms even the number of toilets can have an effect on bookings and the kind of clientele you attract.
How Matterport Virtual Tours are Important for Night Club Turnout
Some people have never been to your city before and so Matterport 3D virtual torus of night clubs can help potential customers experience what it's like to be there before visiting. Having a virtual tour or not could make the difference between someone paying for entry and a few rounds of drinks or visiting a competing night club.
How Virtual Tours are Important for Night Club Bookings
Similarly, bands and artists booking gigs in foreign countries or cities they have never visited will benefit from Matterport virtual tours. They can't and don't have the time to visit every venue in every city they want to be on their tour. Matterport virtual tours of night clubs and concert halls allow them to get a good feel for a number of venues in any given town or city to help with their decision making process when it comes to booking venues.
If you don't have one – you're not going to be a part of that process loose out to your competitors.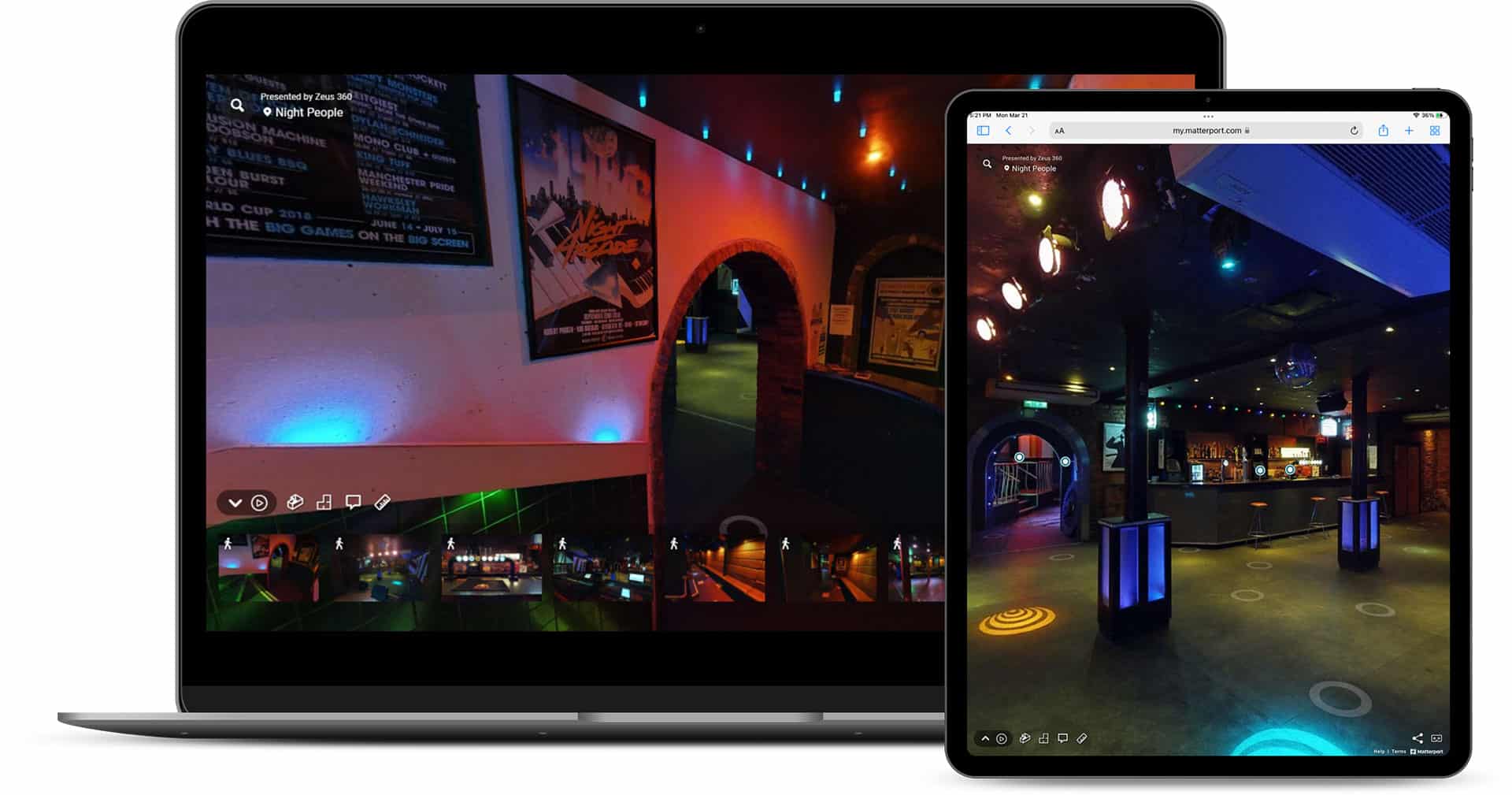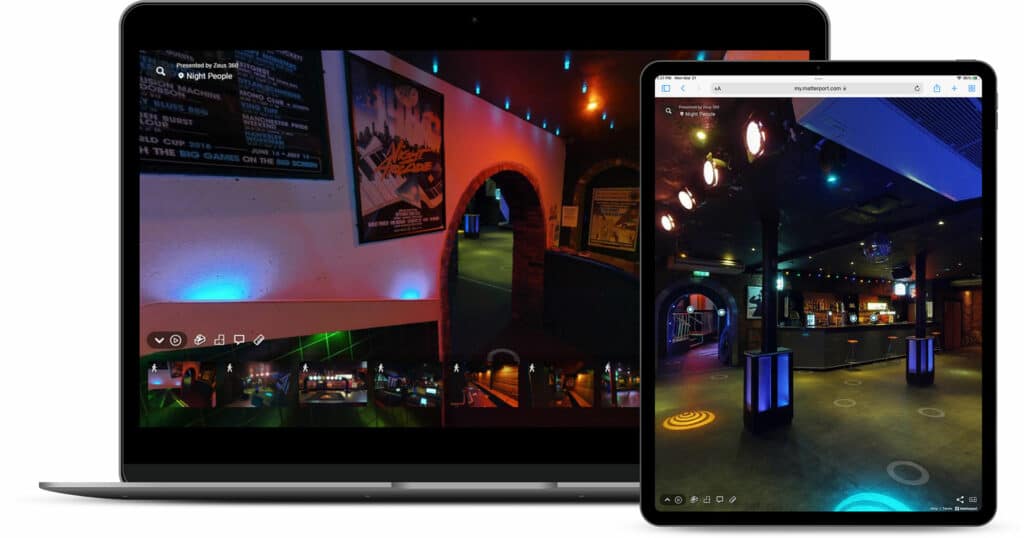 How Virtual Tours are Important for Night Club Social Media and Brand Awareness
Matterport virtual tours can easily be shared on social media platforms and due to them looking pretty damn awesome, have a great number of likes and are quickly shared. This increases brand awareness and ultimately the number of customers.