In the bustling heart of Manchester, Quay Apartments stands as a beacon of comfort and luxury for travelers and locals alike. Known for their exceptional serviced apartments, they are now taking a significant leap forward in enhancing guest experience by introducing hotel virtual tours and high-quality photographs of each apartment. This integration is not just an upgrade; it's a revolution in how guests interact with their potential home away from home.
The Magic of Hotel Virtual Tours
The concept of 'try before you buy' is taking a virtual turn at Quay Apartments. With the introduction of hotel virtual tours, guests can now embark on an immersive journey through the various apartment options available, all from the comfort of their own homes. These Matterport tours provide a 360-degree view, offering a realistic sense of space, design, and the ambiance of each apartment. This level of transparency and interactivity is not just impressive; it's a game changer in the hospitality industry.
Hotel virtual tours empower guests to make informed decisions. By exploring various rooms and amenities in a virtual environment, they can select an apartment that best suits their needs, ensuring a satisfying stay even before they arrive. This technology bridges the gap between expectations and reality, a crucial factor in enhancing customer satisfaction and loyalty.
A Picture is Worth a Thousand Words
Complementing the hotel virtual tours, high-quality photographs of each apartment add another layer to the guest's visual experience. These photographs, captured by professional photographers, highlight the unique features, decor, and ambiance of each apartment. They are not just images; they are stories waiting to be told, inviting guests to imagine their stay at Quay Apartments.
The integration of these high-resolution images on the Quay Apartments website and promotional materials creates a visual feast that attracts and retains the attention of potential guests. They also play a vital role in online marketing, enhancing the apartment's presence on social media and travel platforms.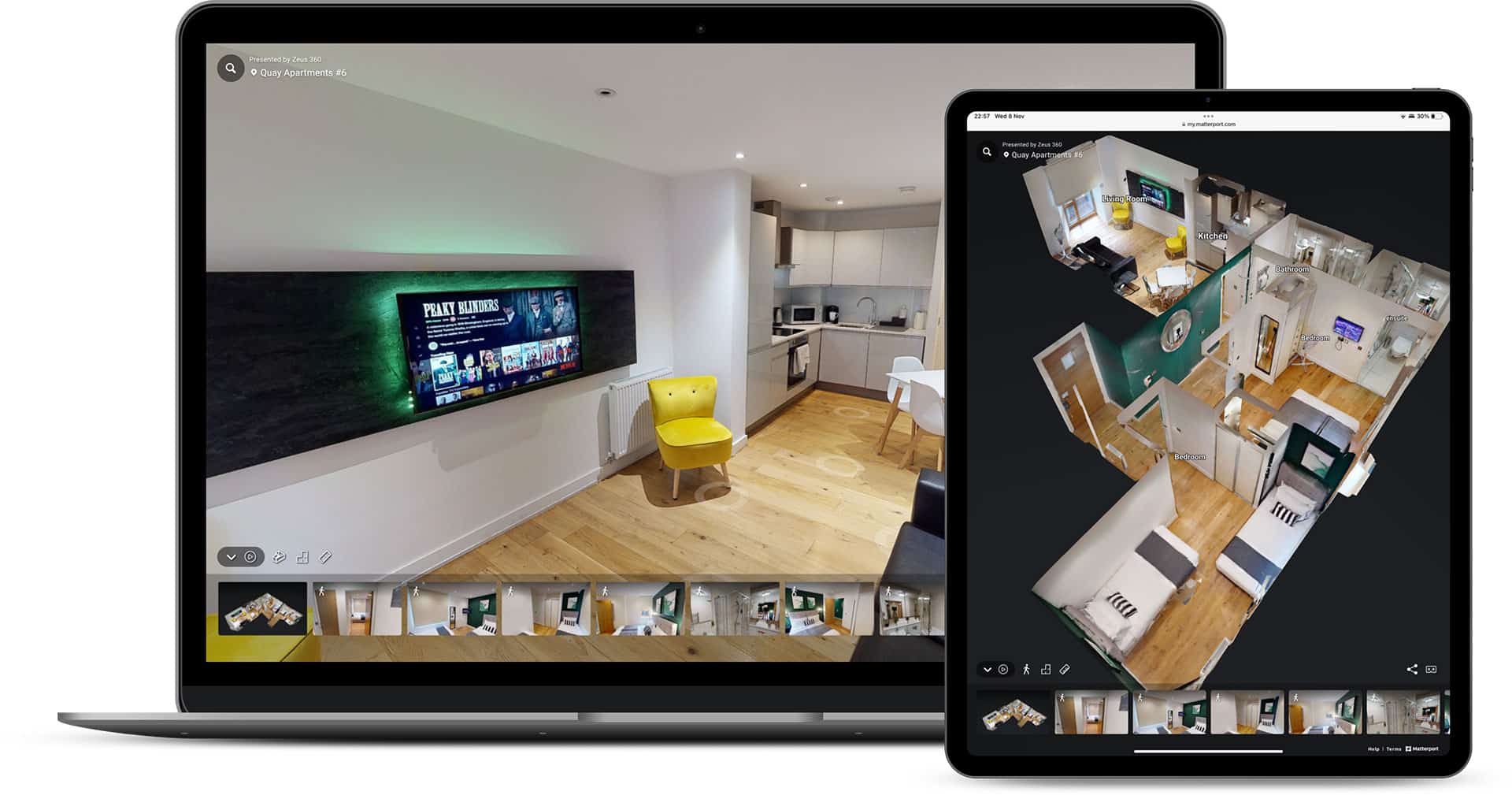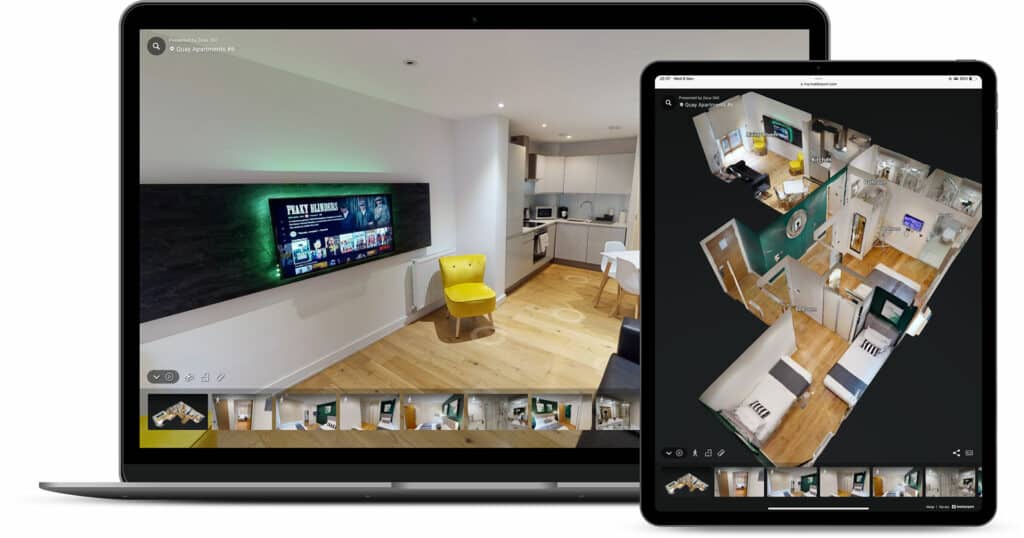 Bringing Manchester Closer
One of the standout features of these hotel virtual tours and photographs is their ability to showcase not just the apartments but also their prime location in Manchester. Guests can get a sense of the neighborhood, understand the proximity to key attractions, and feel more connected to the city even before they arrive. This aspect of storytelling is invaluable in building a bond with guests and positioning Quay Apartments as the go-to choice for stays in Manchester.
The Future of Hospitality
The introduction of hotel virtual tours and high-quality photographs at Quay Apartments is a testament to their commitment to innovation and customer satisfaction. By embracing these technologies, they are setting a new standard in the hospitality industry, offering an unmatched level of transparency and engagement.
As the trend of hotel virtual tours gains momentum, Quay Apartments is not just keeping up; they are leading the way. They understand that in the digital age, the first interaction with guests often happens online. By providing a comprehensive, virtual preview of their apartments, they are building trust and excitement, two key ingredients for a memorable stay.
In conclusion, the integration of Matterport tours and high-quality photography at Quay Apartments is more than just an upgrade; it's a strategic move towards redefining guest experience. Through these innovations, they are not just showcasing their apartments; they are inviting guests into a world of comfort, luxury, and unforgettable experiences in the heart of Manchester.
If you own an apartment hotel and would like to see an increase in bookings our virtual tour company in Manchester would love to talk to you to discuss your requirements so contact us today to arrange a booking!