Google tours offer several advantages for bars and restaurants, helping them attract customers, improve their online presence, and even streamline operations.
Google Tours in Google Search Results
Google is number one for local search. Every bar and restaurant owner needs to be listed on Google Maps local search with a Google Business Listing if they are not already. Most potential customers simply go directly to Google when searching for a place to eat and drink, socialise or have an informal business meeting. In the search results on the left are a list of results on various websites such as Trip Advisor, Yell etc… but there are also the Google Maps local listings as seen here: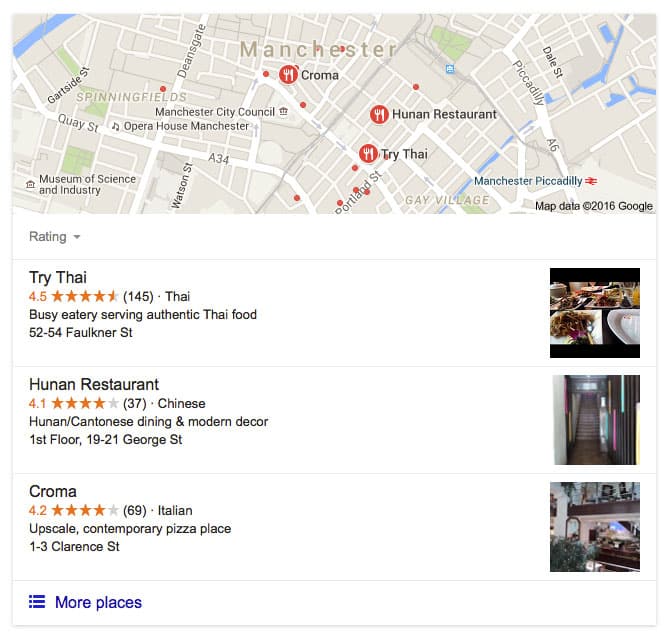 Clicking on more brings up a page like the following: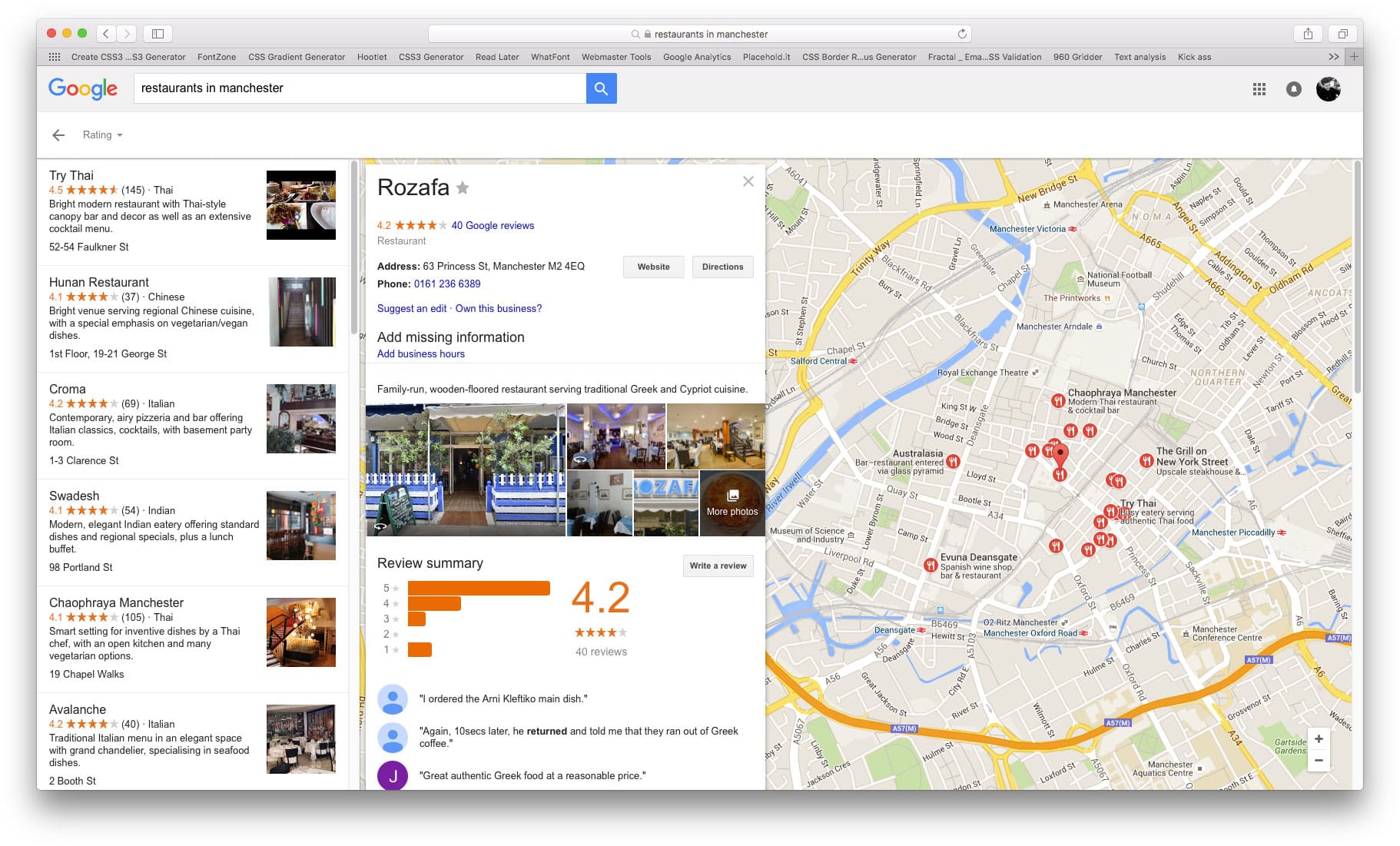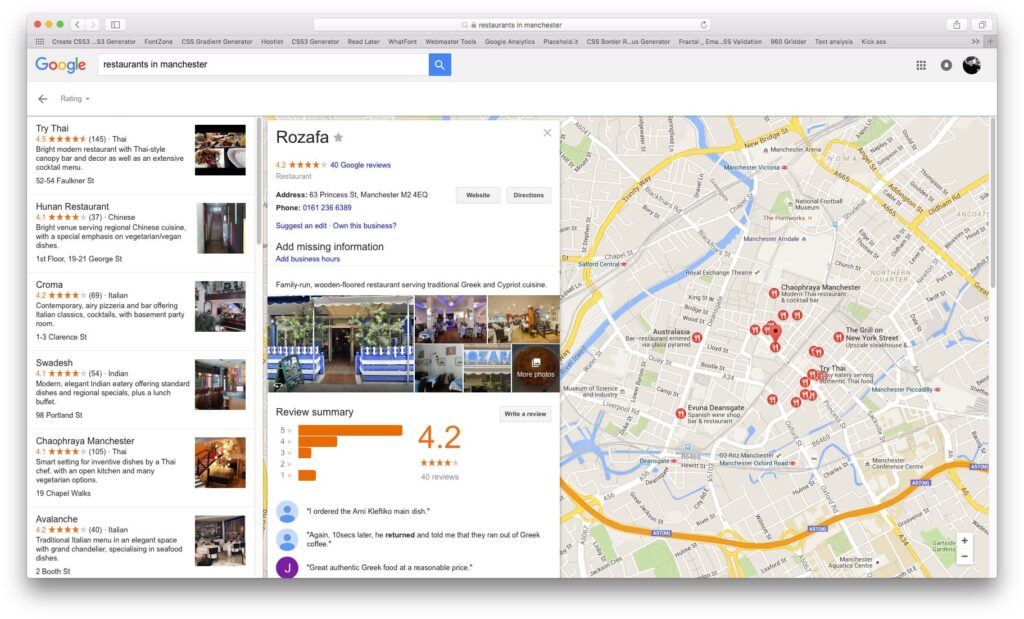 Now it may not seem apparent…. but there is some logic to these results and it all depends on proximity to the area in question (the results here are for "restaurants in Manchester") but then other factors come into play such as the number of good reviews that they have, the number of photos and, you guessed it: whether or not they have a Google tour available too.
You can tell which ones have them because they have in addition to their map listing, photos and "see outside" a further "see inside" option which allows you to take a virtual tour of the restaurant or bar. If you are searching using a mobile phone equipped with either the Google Maps or Google Street View apps installed then you also have the option to "see inside" using your phone.
Google Tours Can Help to Increase Interest to Your Business by an Factor of 2
That's right. Potential customers who take a look at a listing which has a Google tour are twice as likely to be visiting, drinking, eating or holding an informal meeting there. In fact, it's with people in the bracket of between 18-34 years old in particular which are more than 130 percent more likely to book purely based on the presence of a virtual tour.
So it's in your best interest to have a virtual tour of your bar / restaurant or pub taken because it not only allows you to increase the ranking of your Google Local Maps listing, increasing the chance of being seen in the first place, but then also increases the chance that the customer will pick your venue over another which does not have a Google virtual tour.
In Conclusion
If you have a bar / pub / restaurant anywhere in the UK and would like to showcase it to potential customers and increase your bookings with a Google tour or a Matterport virtual tour then our virtual tour company in Manchester would love to hear from you – so contact us today!