This HDR photography in Manchester set was taken around the grounds of UMIST (The University of Manchester Institute of Science and Technology), formally known as "The Tech".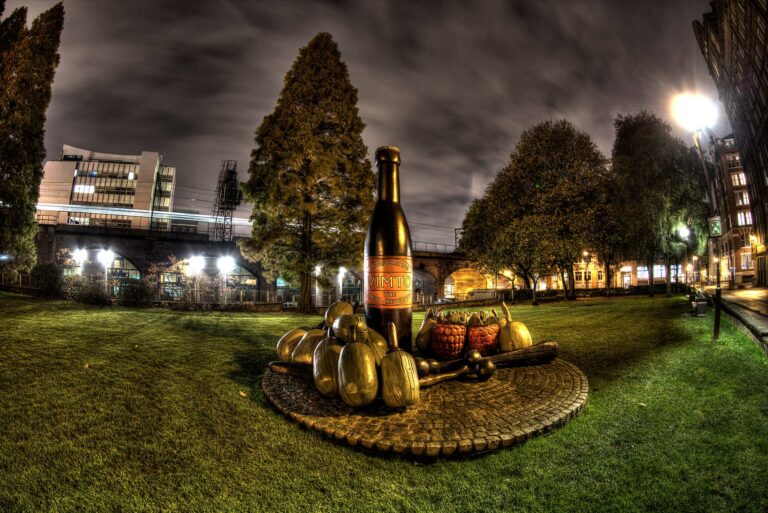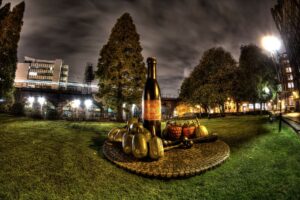 It has housed some of the greatest scientific minds to have worked establishing a reputation as a university for carrying out major research and was instrumental in the fouunding of what is now known as the Museum of Science and Industry in Manchester (MOSI). It is also the home of the Manchester Astronomical Society the home of which is the main building on Sackville Street housing the Godlee Observatory. It was combined into the University of Manchester in 2004 and sales of the halls of residence and teaching buildings have been met with an angry reception.
The photos here are of the surroundings of the main building of Sackville Street, a place where I studied biochemistry, attended many lectures and used to enjoy playing the piano in the main hall during lunchtimes back in the 1990s. The main focus of this set are of the grounds outside the main building which run from Sackville Street towards a public house known as the Bull's Head pub including the Vimto Sculpture and the sculpture of Archimedes underneath the railway arches.
The HDR photography equipment employed comprised of a Canon 5D with a Canon 8-15mm fisheye zoom lens, 7 exposures were used per shot and the results were merged together using Photomatix.