While many hospitality establishments spend a lot of money on promotion hotel virtual tours are one of the most affordable ways to increase your bookings,
Let's look at some of the most important advantages of virtual tours for your hotel:
You'll Have an Increase in Bookings
We've all heard stories and read reviews about hotels and venues where the consumer did not find the venue to be what it was advertised to be. With a virtual tour, you can provide all potential customers a totally immersive experience and show them exactly what they'll find on your website.
Customers are more likely to book directly with you if you have a well-designed virtual tour and a simple booking process.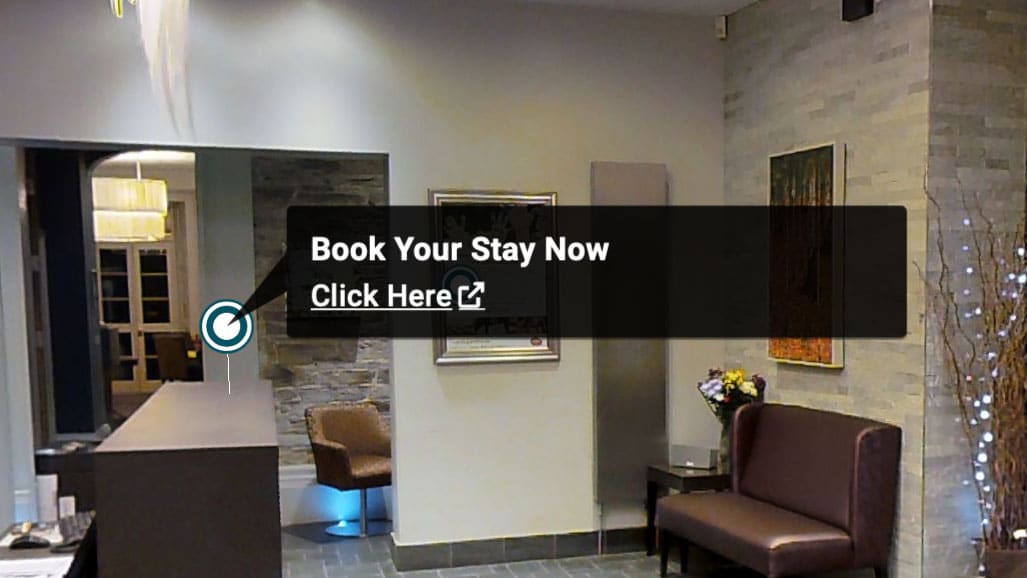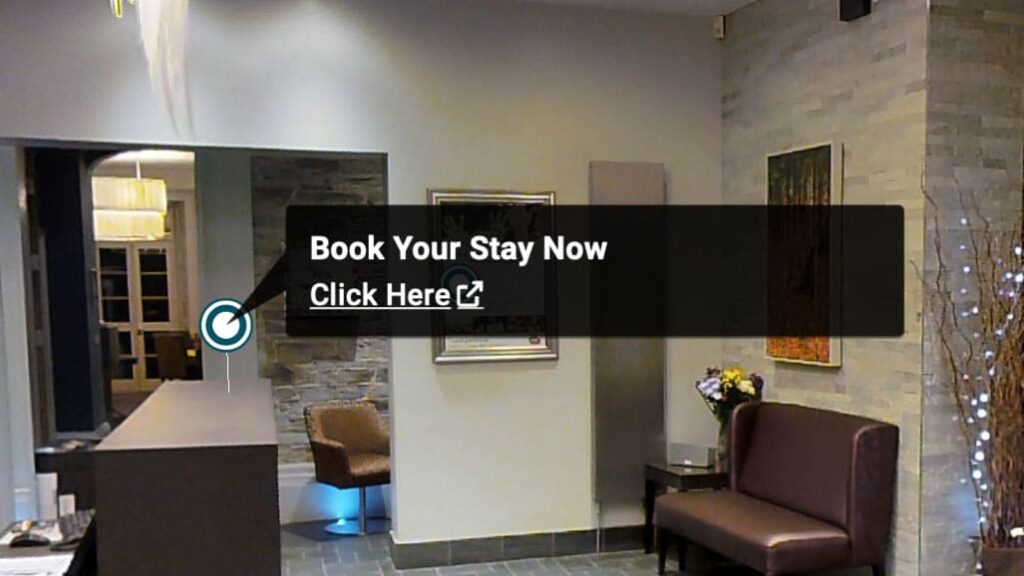 You can include direct calls-to-action at various key locations throughout the 3D virtual tour to boost click-through rates.
Customers will be directed directly to the booking page, events listing, room rates or restaurant menu once they decide they like the design of your property.
Visitors will stay on your website for longer if it is well-designed and includes interactive features. Your clients aren't idly browsing; they're interacting with the website and feeling in complete control of their choices.
Demonstrate to your customers that you are cutting-edge and forward-thinking.
Hotel virtual tours exhibit your forward-thinking approach to marketing and demonstrates that you are up to date with the current trends in online marketing.
Few things are as off-putting in the hospitality industry as dated photographs and poorly designed functionality. Clients will assume, correctly or wrongly, that you are not successful if your website and photographs are outdated.
A 3D immersive hotel virtual tour demonstrates to customers that you are aware of technology changes and that you are taking advantage of them to create an amazing experience.
Make a Name for Yourself Among Your Competitors
The interactive nature of hotel virtual tours will set you apart from competing hotels. While virtual tours are becoming more popular as a marketing tool, if you offer one, you'll be in the minority of locations. Even a well-designed, modern website can't compare to the immersive experience of a 360-degree view of a hotel or venue's rooms and amenities.
Your visitor on-site time will increase resulting in a lower bounce rate
This is where your SEO will benefit from a 3D virtual tour as well. It will lower the "bounce rate" of your website.
The bounce rate is the percentage of visitors that depart a website after reading only one page. Virtual tours can help you keep potential guests engaged for longer, making them much more likely to realise why they should book with you as a hotel owner or manager.
Hotel virtual tours typically keep the customer engaged for at least a minute, which is significantly longer than the time spent on a website without interactive elements. Your bounce rate will decrease and your on-site time will increase as a result of a virtual tour, leading in improved search engine rankings, increased online exposure, and increased visitors.
Demonstrate how it feels to be a guest at your hotel or venue.
Customers will be able to see a more complete perspective of rooms, including more exact measurements and dimensions. Standard, flat photographs can be deceiving, making a room appear much larger or smaller than it actually is. Your customers will be able to see an exact portrayal of your rooms and experience what it's like to be inside them thanks to hotel virtual tours.